LGBTQ Youth Lead on Sex Education
By Avichai Scher
At Miami Beach Pride in April, the LGBTQ advocacy group Pridelines set up a tent for queer youth under 20. Most were there painting pride murals or just taking a break from the hot Miami sun.
But Heidy Rodriguez, 18, who runs her high school's Equal Rights Alliance, was busy picking up pamphlets and safe-sex kits to bring back to school. She said there's no sex education at her public school, Miami Lakes Educational Center, let alone any information about gender identity or sexual orientation. Not even HIV, despite Miami having the second highest HIV infection rate in the country.
"I'm the only one teaching the kids at school about this stuff," she said. "Even though I'm so young."
Sex education laws vary by state, but none require LGBTQ-inclusive sex education. Eight states have laws that in some form prohibit LGBTQ issues from being discussed in a positive light, referred to by some as "no promo homo laws."
A 2015 study found that only 12 percent of millennials reported receiving LGBTQ-inclusive sex education. Most education seems to be happening online. A 2013 study by GLSEN found that LGBTQ youth were five times more likely to have searched for information online related to health and sexuality than their heteronormative peers.
In New York City, a 2017 study found that a majority of LGBTQ students say that the sex education they receive is not LGBTQ-inclusive, and that they are unaware that their school is required to have a coordinator to respond to LGBTQ bullying and discrimination.
In the absence of leadership from adults, some LGBTQ youth are stepping up to educate their peers about sex and support them in coming out.
Alabama
"Course materials and instruction that relate to sexual education or sexually transmitted diseases should include … an emphasis, in a factual manner and from a public health perspective, that homosexuality is not a lifestyle acceptable to the general public and that homosexual conduct is a criminal offense under the laws of the state."  Ala. Code § 16-40A-2.
Arizona
"No district shall include in its course of study instruction which:
1. Promotes a homosexual life-style.
2. Portrays homosexuality as a positive alternative life-style.
3. Suggests that some methods of sex are safe methods of homosexual sex."  ARS § 15-716.
Louisiana
"No sex education course offered in the public schools of the state shall utilize any sexually explicit materials depicting male or female homosexual activity,"  La. R.S. § 17:281.
Mississippi
"Abstinence-only education shall remain the state standard for any sex-related education taught in the public schools… (which) includes any type of instruction or program which, at an appropriate age…[t]eaches the current state law related to… homosexual activity… and teaches that a mutually faithful, monogamous relationship in the context of marriage is the only appropriate setting for sexual intercourse." Miss. Code § 37-13-171.
Oklahoma
"AIDS prevention education shall specifically teach students that: 1. engaging in homosexual activity, promiscuous sexual activity, intravenous drug use or contact with contaminated blood products is now known to be primarily responsible for contact with the AIDS virus; 2. avoiding the activities specified in paragraph 1 (homosexual activity) of this subsection is the only method of preventing the spread of the virus (AIDS)."  70 Okla. Stat. § 11-103.3.
North Carolina
Schools must teach that "a mutually faithful monogamous heterosexual relationship in the context of marriage is the best lifelong means of avoiding sexually transmitted diseases, including HIV/AIDS."  N.C. Gen. Stat. § 115C-81.
South Carolina
"The program of instruction provided for in this section may not include a discussion of alternative sexual lifestyles from heterosexual relationships including, but not limited to, homosexual relationships except in the context of instruction concerning sexually transmitted diseases."  S.C. Code § 59-32-30(A).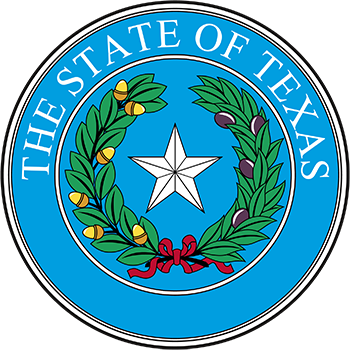 Texas
"Course materials and instruction relating to sexual education or sexually transmitted diseases should include… that homosexuality is not a lifestyle acceptable to the general public and that homosexual conduct is a criminal offense under Section 21.06, Penal Code."
Utah
"[T]he materials adopted by a local school board… shall be based upon recommendations of the school district's Curriculum Materials Review Committee that comply with state law and state board rules emphasizing abstinence before marriage and fidelity after marriage, and prohibiting instruction in: the advocacy of homosexuality."  Utah Code § 53A-13-101.
State Laws Against Promoting Homosexuality in Schools
Rodriguez took over the alliance in the middle of her sophomore year when she was only 15. The student running it, who was a senior, had stepped aside unexpectedly.
"It was overwhelming to take on a whole group of people who came to me for advice," she said.
Jessica Jean-Louis, 17, said she learned everything she knows about sexual orientation from Rodriguez.
"Heidy helped me come out as bisexual," Jean-Louis said. "It meant a lot to have support and someone to show me what's possible."
Jean-Louis said her school barely offers any sex education. "I think we watched a video of animated sperm swimming in a pool," she said.
Scott Kramer, a New York City-based therapist who runs seminars at schools on HIV and LGBTQ issues, said that offering such education in spaces that are LGBTQ-specific and where attendance is optional is problematic, because students who are not out, who are often most vulnerable, don't attend.
"For a student to go to an HIV assembly or an alliance, it's a way of saying this is relevant to me, which is hard if you're afraid of being perceived as queer," Kramer said.
Heidy Rodriguez by the mural station in the Pridelines Youth Safe Zone at Miami Beach Pride April 7, 2018.
Photo: Avichai Scher.
He said that not educating LGBTQ kids about sex presents physical risks, noting that HIV rates are on the rise for young men of color who have sex with men. But he stressed the emotional risks as well. "It contributes to the emotional damage queer kids suffer, that they're shameful in some way," he said. "That can take years to undo."
Rodriguez said she first attended a meeting of the alliance at her school in freshman year, shortly after she was humiliated by a classmate who outed her. She sat in the back of the meeting, afraid to be recognized, and didn't go back until the following year.
In New York City, the nonprofit Peer Health Exchange teaches LGBTQ issues in tandem with general sex education. It trains volunteers ages 17-22 to teach sex education workshops to ninth-graders. The program currently has 430 volunteers reaching 5,700 students, the majority of whom are people of color. Many of the youth educators are LGBTQ people of color themselves, who provide the ninth-graders with crucial representation.
Xaleah Jarrett, a 25-year-old black transgender woman, is a program manager at Peer Health Exchange. She was previously a volunteer for four years, including during her transition. She said queer students told her that, "seeing someone physically queer made a difference to them. They liked my painted nails and the way I dressed."
Students of all identities ask the educators a range of questions. "I've heard questions about how anal sex works and how to be kind to queer friends," Jarrett said.
Where alliances or workshops aren't available, students often look for answers and support online. The Facebook group, "LGBTQ Teens Ages 13-19," which has 1,895 members, is run by Shase Normand, a 17-year-old high school student in a small town in Louisiana.
Normand, who identifies as gay, said there is no sex education at his school, "even though they know we're all doing it." He's been sexually active since 14, with a partner who was a little older and more experienced.
State law in Louisiana prohibits "sexually explicit materials depicting male or female homosexual activity." The information Normand receives about gay sex is mainly scare tactics from his stepfather, who tells him that he will die of AIDS, among other things.
When the previous moderator of the Facebook group aged out, Normand took over. He gets messages from teenagers and parents from across the country with questions about coming out and navigating life as queer.
Like Rodriguez, he takes it upon himself to read up on the issues, mostly from online sources. He also asks questions of the few queer people he knows, like his co-workers at McDonald's, where it so happens three other gay men work. "It's the gay McDonald's," he joked.
Though he is proud of how he is thriving despite a lack of support from adults, he recognizes it's not ideal for teenagers to go it alone.
"I started young, and I learned by trial and error," he said. "I like helping others, so they don't have to feel alone like I did."